Specialist Alcohol & Drugs Talking Therapies
What is Talking Therapy?
Talking Therapy, also known as counselling is a personal, one to one relationship in which you can explore your thoughts and feelings with someone who has the skill to help you. It is not an advice service.
Advice givers, whether friends or professionals, seldom know the real you, but they will tell you what they think is best for you or what has worked for themselves or other people. But as we are all individuals, the advice-giving approach does not always suit everyone.
Counsellors try to find out how you usually approach problems and what you have tried before. What worked or didn't? What do you think might be useful? What do you feel is most appropriate? As you actually know more about yourself than anyone else does, the counsellor will ask you about you.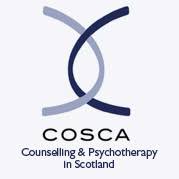 Our Talking Therapy Standards
ADS is an organisational member of COSCA, Scotland's professional body for counselling and psychotherapy.
We work hard to offer an excellent standard of service to all of our clients. To do this we ensure that our Talking Therapists:
receive ongoing training and development activities
receive clinical supervision
adhere to COSCA Statement of Ethics and Code of Practice
respect our clients as individuals
How To Access Our Talking Therapies Service
If you have an alcohol or drugs problem and would like to talk to one of our therapists, please contact us 01556 503550 [Contact Us], regardless of where you live. Our administration team will organise an appointment for you to speak to one of the Therapy team.
Further information is available to download here
Format of Appointments/Sessions
We offer a maximum of 12 sessions (not including your first or second appointments), usually once per week or fortnight depending on your preference.
The duration of each session is approximately 50 minutes (this excludes the first and second appointments. The first appointment is approximately 30 minutes and the second can take up to 1 hour 30 minutes due to completing necessary paperwork).
We predominantly offer telephone appointments however, face to face and video call appointments can be arranged, if preferred. Please discuss this with your therapist during your first appointment so we can do our best to accommodate.
Please do not be under the influence of alcohol or drugs during our agreed appointments together.
Confidentiality
All appointments are strictly confidential, however, as your therapist, we have a duty of care towards you as our client and in circumstances where we have reason to believe you may be a potential risk to yourself or others (cause yourself or others harm, including taking your own life), we would have to break our confidentiality agreement and contact the emergency services or your GP.
As therapists, we attend regular supervision to ensure ethical and professional practice. Your personal details are not shared in this process.
Non-Attendance Policy
If you do not attend your appointment, we will attempt to contact you to reschedule the appointment. If we do not hear from you within one week, we may send you a text asking if you'd still like to receive our support. If we still do not hear anything back from you, we will assume you no longer require our service and close your file.
You are welcome to re-attend our service in the future.
Cancellation policy
We understand occasionally you may need to cancel an appointment. We ask you let the office or your therapist know at least 24 hours before your appointment so we can plan accordingly.
If your therapist has to cancel an appointment, they will do so via text or telephone call, with as much notice as possible and a new date(s) and time(s) will be offered.
Contact out with agreed sessions
If you need to contact your therapist to cancel or rearrange a session, you can do this by texting your therapist and they will get back to you as soon as they can.
It's important to know we are not a crisis service. If you are experiencing a mental health crisis at any point, please contact the below free services who can provide crisis support:
NHS – 111
Breathing Space – 0800838587
Shout – text shout to 85258
Samaritans – 116 123
CATS- Crisis Assessment and Treatment Service – 01387 246246
Comments and Complaints
We welcome comments and feedback on our services. If things go wrong, we would like to know and be able to put things right. Click Complaints to review our complaints procedure. You can also complain directly to COSCA [Counselling and Psychotherapy in Scotland] by calling 01786 475140
If your life is affected in any way by alcohol, drugs or gambling problems, we may be able to help.